THE POWER OF THE CARBON FIBER.
FLEXIBILITY, COMPRESSION, DURABILITY.TOGETHER AT LAST.
THE SECRET BEHIND UNCOMPROMISING COMPRESSION AND FLEXIBILITY.
Carbon Fiber is the ultimate material for performance and speed in everything from F1 cars to space shuttles. Following years of extensive research and development, arena has discovered a revolutionary way to integrate flexible strands of this extraordinary material into the fabric of all Carbon Series race suits, delivering unprecedented performance and strength without sacrificing flexibility and range of motion.
1 FIBER OF CARBON IS 10 TIMES STRONGER THAN STEEL.AND 80% LIGHTER.

THE CARBON FIBER EFFECT
IN A RACE SUIT
The compression is achieved by stretching the
fabric to it's limit.

After some use, the elastic fiber loses its form and
compression is lost.
The carbon provides compression at a lower limit of stretch,
before breaking down the fabric.

This allows for all additional fabric elasticity to provide the athlete with FLEXIBILITY and FREEDOM OF MOVEMENT.

Thanks to the SHAPE-MEMORY of the carbon, the suit
maintains its original form.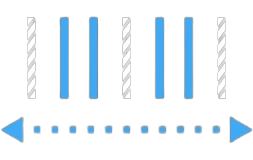 The integrated Carbon Fibers work to apply compression before the fabric is fully stretched, giving the suit additional stretch capacity for excellent flexibility and mobility.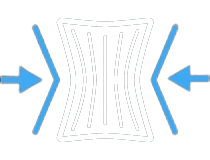 The combination of high-density woven nylon with infused Carbon Fiber gives all Carbon Series suits advanced structural resistance and power.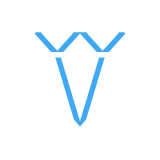 Carbon Series suits offer a much longer lifespan than traditional race suits thanks to Carbon Fiber's inherent resistance to chlorine.
Carbon Fiber also prevents fabric overstretching, and the resulting fiber breakdown common in traditional race suits, giving Carbon Series suits superior consistency in compression even with repeated use.
3 CUTTING EDGE TECHNOLOGIES
To provide compression, flexibility and durability.
Running both horizontally and vertically inside the shell fabric, integrated carbon fiber strands create a grid-like structure providing optimized stretch and recovery in all 4 directions to provide maximum compression and power across the entire body.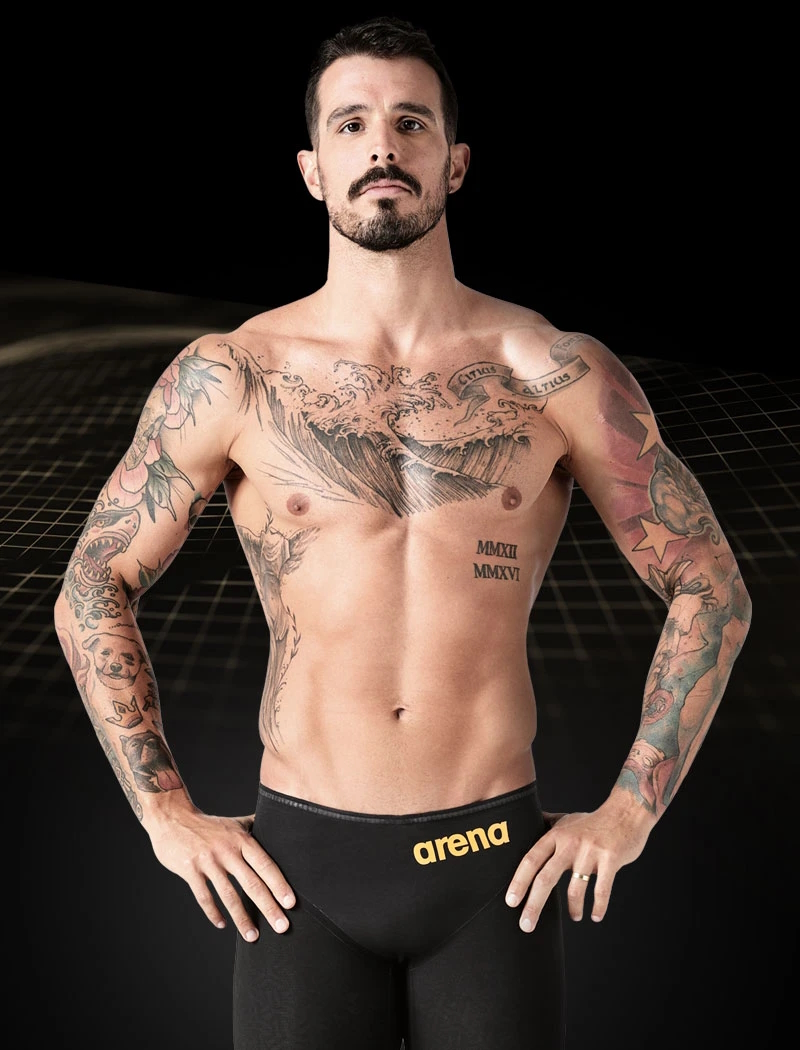 Utilizing ultra-thin carbon fiber strands in a condensed grid pattern, Micro Carbon Cage technology combines the strength and power of our highest compression carbon fiber fabric with an extremely lightweight and low-profile design for optimum mobility and hydrodynamics.
Running only in the horizontal direction, carbon fiber strands surround the core and major muscle groups to provide power and compression where needed most, while retaining maximum flexibility and range of motion in the hips and shoulders.